In an effort to help my fellow letter writers find great stationery for their longer letters, I wanted to share my recent purchase from La Papierre (photos below are from Julie of La Papierre's Etsy shop).  The package arrived in a lovely, large pink envelope that was beautifully decorated.
I got the Monsieur Hibou (Mr. Owl) set, which is perfect for fall letter writing and comes with dark metallic envelopes!: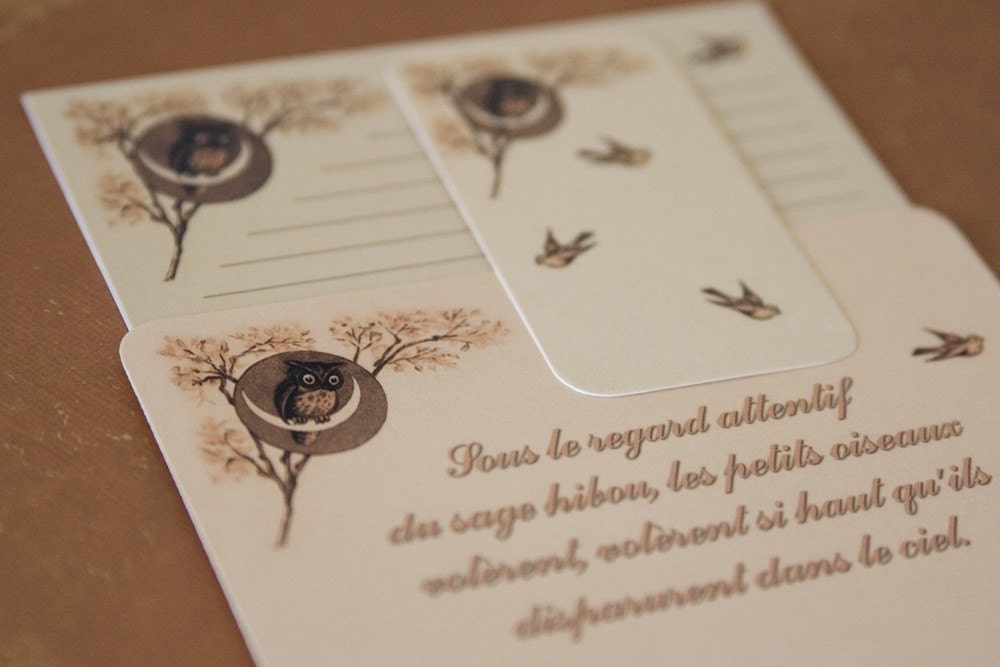 I also got this "Your Majesty" set: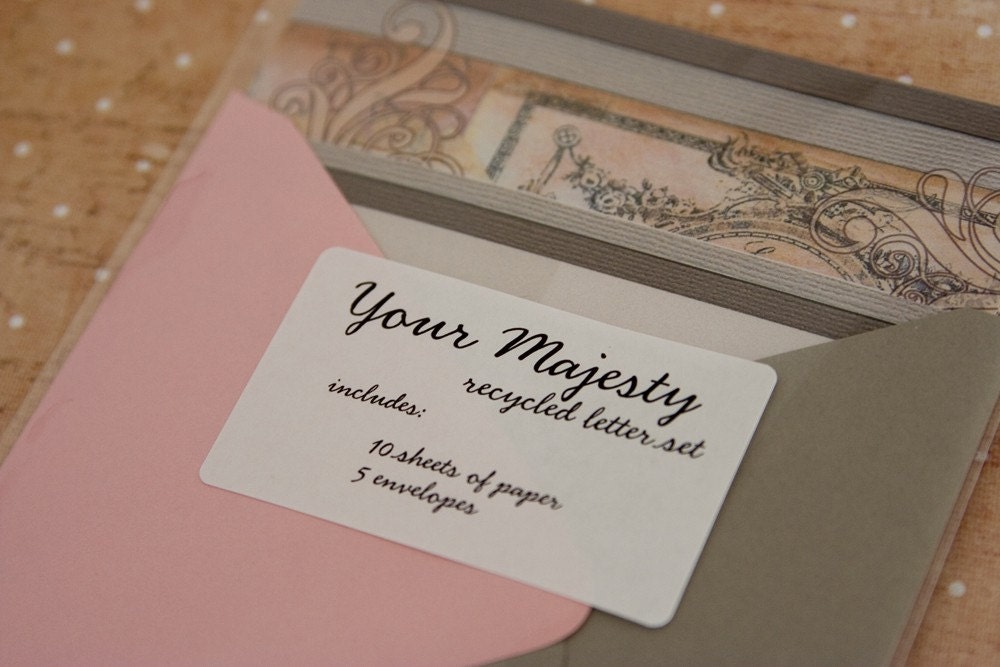 Julie, the owner of La Papierre, is an avid letter writer herself, so she knows that many of us like to send long missives.  She provides options to receive more letter sheets and fewer envelopes at the same price when you order!  Julie also blogs at Penpal of the Week, so be sure to pop over there and visit her.
For other letter sets, see my previous post.  And please share your own favorites with me and other Save Snail Mail readers.  We're always on the prowl for new letter sets.