My Dad sent me a great link to 1910 postcards featuring illustrations by French artist Villemard.  They depict how he imagined Paris in the year 2000. Some of his predictions were spot on (audiobooks, Skype, and email) but others are laughable now. Best of all, I love how they all  involve demure clothing. No futuristic silver space suits here.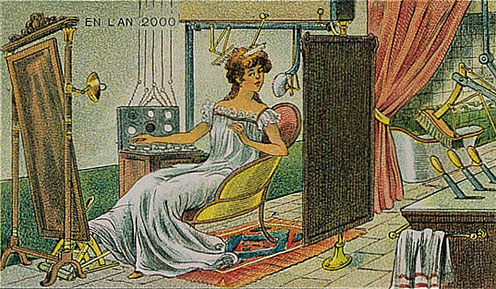 These lovely images were found by someone at the University of North Carolina.  I wonder if they were in an archive or some old family member's collection.  What a find!
You can see all of the images in this Flickr stream. Wouldn't it be great to have these images on postcards now?